As we get deeper into the offseason and closer to Opening Day 2021, it is imperative to know which players to target, which to avoid, and why. A 60-game season would hypothetically last from about Opening Day to late May or early June. As we all know too well, a player could have a slow start only to explode in the second half of the season, helping us forget they struggled at all–or vice versa. In a 60-game "season," there is (literally) no room for that type of perspective. All you get is how a player performed over 60 games. These reasons are why I am simply going to call 2020 a 60-game sample size. Calling it a season in and of itself could allow you to misinterpret or overexaggerate someone's performance. In this sample size of games in 2020, some players underachieved, others overachieved. And aside from performance-related issues, some players may have too much risk given their high average draft position.
This is the first piece of a two-part series highlighting a total of 10 players to avoid in 2021. Understanding which player's performances will likely decline in 2021 or which players may disappoint you in other ways are keys to building a successful roster. Without further ado, let's get into five players to avoid for the 2021 fantasy baseball season.
Dylan Moore, OF/IF, SEA, 116.48 NFBC ADP
Dylan Moore, one of the most valuable waiver wire pickups of the 2020 sample size, will likely be one of the most polarizing players of the 2021 offseason. At 26 years old, Moore made his MLB debut in March 2019. He did not play every day while struggling with his strikeout rate and batting average, though he displayed an interesting skill set with nine home runs and 11 stolen bases over 247 at-bats. Over 1,547 minor league at-bats, he earned a .259 batting average (.301 BABIP), 42 home runs, 92 stolen bases with a 10.0% walk rate, and 18.3% strikeout rate. These are decent averages, so it's not surprising to imagine him performing well at the MLB level and that's exactly what happened in 2020. Over just 137 at-bats, he earned a .255/26/8/17/12 line. That is a 30/30 pace, but are Moore's other skills strong enough to support him over a full season?
To start, Moore has earned a 30.8% strikeout rate over 441 plate appearances since his MLB debut. Now, he's not constantly chasing pitches outside of the zone indicated by a 26.6% O-Swing so far in his MLB career, but he is failing to make consistent contact on pitches he swings at. To be more specific, against sliders, changeups, and curveballs, he earned 60.0%, 64.7%, and 70.0% contact rates in 2020, respectively. A league-average contact rate is around 80.0%, so Moore is struggling to make consistent contact against these pitches. What's more, is that Moore's 74.7% contact rate for his MLB career is not ideal. This failure to make consistent contact has resulted in a .206 batting average in 2019 and .255 in 2020. You aren't going to be able to hit for a high average consistently until you learn to earn hits off of all types of pitches. Moore could very well make the proper adjustments in 2021 to reach that next level as a hitter, but is that something you're willing to bet on in the middle rounds when you see Alec Bohm or Eddie Rosario available as well?
"Well Moore steals, so he has the edge over other players being drafted around him who don't steal much." Moore has just a 62.2% success rate on stolen bases in his MLB career. His 27.7 ft/sec sprint speed is decent, but it clearly has not been good enough for Moore to consistently steal bases at a respectable rate. Now, you don't need to particularly be fast to load up on steals in a season, but to bet on a 28-year-old with questionable stolen base success to steal 20+ bases over a full season is a gamble. Throw in the fact that Moore generally struggles to consistently get on base to even give himself a chance to steal, and we start to see that Moore's growth as a hitter is paramount to his success in other areas.
In all, Dylan Moore did earn a 13.8% barrel rate, 44.7% hard-hit rate, and 90.4 mph average exit velocity in 2020, but you can't put these skills to use if you can't consistently make contact against all types of pitches. He earned just an 84.6 mph average exit velocity vs breaking and offspeed pitches in 2020. Moore possesses the skills to be a very productive fantasy asset, but he needs to fix these holes in his game before he reaches that level. In points leagues, Moore's strikeout rate could do more bad than good for you over a full season and in category leagues, his batting average could hurt you more than you want. I fully expect Moore to continue attempting steals in 2021 as well as chipping in some home runs, but his ceiling will remain a mystery until his plate discipline and success against all types of pitches catch up with his other tools. Over 600+ at-bats, I predict a .248/85/19/79/16 line which does hold solid value but is way too Niko Goodrum-esque. Moore is a gamble pick in 2021 which could pay off, but you're better off grabbing Tommy Pham or Ramón Laureano instead.
Yu Darvish, SP, CHC, 18.49 NFBC ADP
I'm not avoiding Darvish because I don't believe in his production or skill set–Yu Darvish is an ace, when healthy. Over his last 218.0 innings pitched, he's earned a 3.06 ERA (3.07 SIERA), 43.5% ground ball rate, 28.1% K-BB, 278:37 K:BB, and 13.9% SwStr. He's been immaculate and as long as he's out there pitching, the production will continue. So why is Yu Darvish a player to avoid in 2021? Simply put, the risk outweighs the reward at his current ADP. Darvish is being drafted right after Trevor Bauer and right before Walker Buehler and Lucas Giolito. He's being drafted as a top-five starting pitcher right now and that alone makes drafting Darvish in 2021 extremely risky.
The first three players you take in any draft are intended to be cornerstone pieces for your roster. These are the players you look to be counting on when the rest of your roster is not performing, and usually, these players don't let you down. Due to the significance of these draft picks, it is paramount that you grab not just the best player available, but the best player available who also comes with the least risk. Risk management is not just a college course for the fun of it, it is a real concept that can relate to many fields of life and in this case, risk management is absolutely necessary when drafting your first few players. In 2020, players such as Justin Verlander were drafted early due to his upside and pedigree, but a lot of people who drafted Verlander likely ignored the injury risk, and subsequently, they paid the price. Injuries will happen, players will get hurt and miss time, so to minimize the risk of that happening to your fantasy team, it is best to target players with the least injury risk within the first 3-4 rounds.
In Summer 2013, Darvish suffered a trapezius (upper back) strain and missed several weeks. In Spring 2015, Darvish suffered a torn UCL and had to undergo the dreaded Tommy John surgery, missing the entire 2015 season. He then returned right before Summer 2016 and finished the season with a 132:31 K:BB, .212 batting average, and 12.6% swinging-strike rate. Fast-forward to Spring 2018 and Darvish once again found himself dealing with an injury, right tricep tendonitis. Later in the year during his rehab, it was revealed that he had a stress reaction and he ultimately ended up never pitching again that season. Since the start of 2019, Darvish has eluded any major injuries and has looked like a healthy, effective starting pitcher. He did have some forearm tightness in September of 2019, which is never a good sign for a pitcher who previously had Tommy John surgery, but it hasn't caused him any major issues, yet.
Due to this long stretch of health and Darvish's workload over the past two years, one has to wonder if the highest ADP of his career is the ultimate trap pick of 2021. As of right now, there is no injury risk baked into his ADP whatsoever, so if he gets hurt or if his command begins to falter again, your team takes a huge hit. Darvish's upside is not worth the risk. Lucas Giolito, Luis Castillo, and others all represent players that have similar upside but the injury risk is not as high with them as it is with Darvish. If Darvish falls a round past his ADP, his upside becomes easier to gamble on. But as of right now, Darvish has too much risk at a significant draft position to be considered a player you should be actively targeting. Avoid Darvish for as long as his ADP remains sky-high.
Max Fried, SP, ATL, 55.90 NFBC ADP
Let's play a quick game, which player would you rather draft?
Player A
Over their last 118.0 innings pitched: 3.13 ERA (3.89 SIERA), 121:35 K:BB (17.9% K-BB), 33.0% O-Swing, 12.0% swinging strike rate, 53.2% groundball rate, 23.0% Soft/44.3% Med/32.7% Hard
In 2020 over 56.0 innings pitched: 2.25 ERA (4.32 SIERA), 50:19 K:BB (13.8% K-BB), 32.4% O-Swing, 11.2% swinging strike rate, 53.0% groundball rate, 27.2% Soft/49.0% Med/23.8% Hard
Player B
Over their last 117.0 innings pitched: 4.23 ERA (4.33 SIERA), 104:31 K:BB (14.9% K-BB), 33.8% O-Swing, 11.1% swinging strike rate, 48.2% groundball rate, 18.2% Soft/48.1% Med/33.7% Hard
In 2020 over 57.1 innings pitched: 3.61 ERA (3.98 SIERA), 59:18 K:BB (17.1% K-BB), 35.1% O-Swing, 12.1 swinging strike rate, 52.2 groundball rate, 19.9% Soft/51.6% Med/28.6% Hard
You're probably leaning Player A, right? Well, what if I told you Player B was currently being drafted about 70 picks after Player A in 12-team leagues per NFBC, would that sway you to target Player B as a discount option? Some will say yes, others no, but regardless of preference, these players are very close in skillset, yet one is going about six rounds after the other. Player A is Max Fried and Player B is Pablo López. I don't think you should avoid Max Fried because he's a poor player, you should avoid him in 2021 because his potential and talent do not support his high ADP. Fried is a talented starting pitcher, but drafting him in 2021 at about 55th overall in 12-team leagues is doing your fantasy team a disservice. That ADP puts Fried right after Tyler Glasnow and right before Sonny Gray. And as mentioned, players are being drafted several rounds after Fried who've shown similar skill sets and upside.
Aside from this ADP dilemma, Fried's 2020 sample size represented a solid, serviceable starting pitcher, but nothing more. His walk rate got worse in 2020 and that ultimately seemed to throw the rest of his numbers off. Beyond that, with his SIERA being over 2.00 runs higher than his ERA, it is clear Fried overperformed in the run prevention department in 2020. Why? His four-seam fastball command troubles crept back up on him. Ever since his MLB debut in 2017, Fried has struggled to consistently command his four-seamer. In 2017, the pitch earned a -3.0% K-BB. A 7.4% K-BB in 2018, 5.6% in 2019, and 2.2% in 2020. His four-seamer is a generally solid offering, it averaged 93.5 mph in 2020, maxing out at 97.7 MPH. But as we all should know, it does not matter how fast you can throw a fastball if you don't know how to consistently command it, and Fried is still learning to consistently command his. Until he does, his overall stats will suffer and he will continue to fall short of reaching that next level of production. If you want to gamble on Fried's four-seamer command improving, that's on you, but at about a 5th round ADP, I would not bank on it. As long as Max Fried is going around 55th overall in 12-team leagues, he is a player to stay clear of in drafts this offseason. Go draft Pablo López several rounds later instead.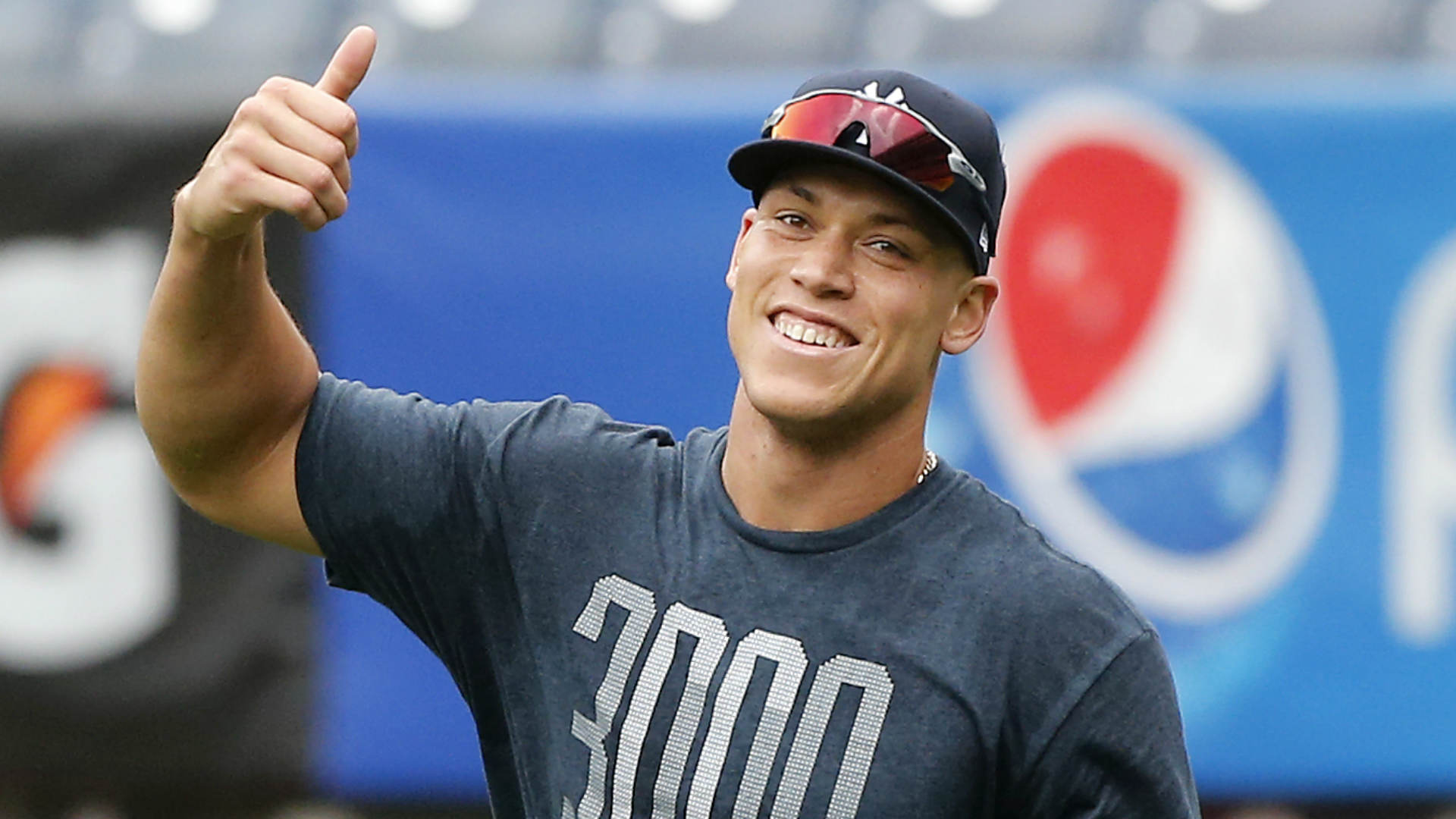 Aaron Judge, OF, NYY, 54.45 NFBC ADP
Here we go again.
Death, taxes, and Aaron Judge not being able to play a full season. It's quickly becoming the story of his young career and there is little reason to be optimistic about this story ever being re-written. At 6-foot-7, 282 lbs, his muscular and imposing physique makes it clear why he can so easily hit for power but it's also starting to become clear that his body struggles to hold up over a full season. I'm far from a doctor, but when a player is consistently getting hurt all over their body year-after-year, maybe whatever that player is doing is causing too much stress on their body and as a result, their body struggles to hold up.
In 2017, Aaron Judge played in 155 games (678 plate appearances) and had a monster season, batting .284 with a 1.049 OPS while mashing 52 home runs. This is what Judge is capable of when he plays a full season. In 2018 he was on pace for another 40+ home run season, but in late-July, he suffered a fractured wrist via a hit by a pitch and ended up missing around 50 games. This injury was probably unlucky, but still noteworthy. In 2019 he suffered an oblique injury in late April that forced him to miss about two months. He ended up finishing the 2019 season hitting 27 home runs with a batting average greater than .270 for the second straight year. Then this past year was once again filled with injuries and missed time. He dealt with a stress fracture in his ribs early in the year but felt healthy enough to still start the season on time. He then suffered a right calf strain in mid-August, returned almost two weeks later only to suffer a setback later in the month. He finally returned in mid-September to play the last few games of the season. In his MLB career, Judge has missed approximately 149 games over five seasons. Judge is not getting any younger, so to anticipate a sudden stretch of consistent health seems ill-advised.
With all this being said, Judge remains an elite producer when he is healthy. He will hit home runs, and he will get on base, but at his current ADP in 12-team leagues, there are safer, more reliable options who are less likely to hurt you by their absence as the season progresses. You are avoiding Judge in 2021 simply because the risk is not worth the upside. In today's MLB, you can find power littered throughout fantasy drafts, so it feels unnecessary to pay up for a hitter who can hit home runs when healthy but cannot consistently stay on the field. Outfielders like Ian Happ and Eddie Rosario both possess power upside as well as steady batting averages and are currently being drafted 50+ picks after. Target Judge at your own risk this offseason; his upside is clear but the risk may be even clearer.
Mike Moustakas, IF, CIN, 130.45 NFBC ADP
When I think of Moose, I immediately visualize a player with solid power, but a middling batting average. Since 2018, Moose has swatted 71 home runs and has earned a .250 batting average over 1,235 at-bats. In 2020's sample size, he earned a line of .230/13/8/27/1 over 139 at-bats. In short, you know what you are getting out of Moose at this point in his career, but is his decline going to be steeper, and come sooner, than we think?
Throughout his career, he's earned a batting average of .272 or better just twice, in 2015 and 2017. Seven times he earned a batting average of .254 or less, including 2020's sample size. He simply has never and likely will never be a high average guy. He makes a good amount of contact, as his contact% has hovered around league average or greater for the majority of his career. However, he's seemingly always put an emphasis on lifting the ball as opposed to simply making general contact, hence the consistent FB% and home run totals. Furthermore, since 2015, just once has he had an average launch angle of less than 15.2°. As this tendency to lift the ball continues to march on for him, it appears he is gradually losing his way with his contact skills.
Since 2017, here are how his contact skills have trended:
His O-Contact% in 2017 was 69.1%, 67.7% in 2018, 66.3% in 2019, and 64.2% in 2020.
His Z-Contact% in 2017 was 89.4%, 88.4% in 2018, 86.0% in 2019, and 88.0% in 2020.
His Contact% in 2017 was 81.0%, 79.8% in 2018, 77.9% in 2019, and 78.7% in 2020.
The league average for O-Contact% is around 65.0%, 87.0% for Z-Contact%, and 80.0% for Contact%. And while his contact skills are slightly declining, his tendency to swing has increased. Since 2017, his Z-Swing% has steadily been at or above 71.6% while his swinging strike rate has been at or above 10.1%. To put this all into perspective, over the past few seasons, Moose has made slightly less contact in general but is swinging the bat more at pitches in the zone, and missing more pitches that he swings at. This makes sense, if you start to swing more but that doesn't also lead to you making more contact, your swing percentages will rise and your contact percentages will fall.
Now, the overarching question remains, why are we avoiding Moose in 2021? Because there is a real chance that this trend of less contact and higher swinging rates will continue, which will result in fewer hits, fewer home runs, and ultimately less production. Over the last 339 at-bats of his career dating back to July 2019, Moose has a .236/39/18/61/1 line. He also has a 73.3% Z-Swing, 11.1% swinging-strike rate, and 77.1% contact rate. Moose is very slowly becoming a player who will hit a good amount of home runs but that is it, he doesn't get on-base enough to score runs, he doesn't steal and he doesn't make as much contact as you want. In short, Moose is basically a one-category contributor with a 10-11th round ADP in 12-team leagues. To justify grabbing Moose in front of a player like Ramón Laureano (142.59 ADP) seems almost impossible once you take into account Moose's declining skills. Over a 500+ at-bat season, I expect something around .239/54/24/75/1 and that line does not justify his ADP. The raw truth is Mike Moustakas is a veteran player who is on the decline and is being overvalued due to his past seasons, home runs totals, and name value. Don't hurt your batting average, and team, by taking Moose in the mid-rounds. He is a player to stay clear of in 2021, and beyond for as long as he's being valued as a consistent fantasy contributor.